There are numerous reasons why companies choose to invest in branding and re-branding. Primarily however, there
are three core reasons: To make it easier for clients to buy (brand awareness), to make it easier to sell (communicate
key differentiators), build brand equity (build goodwill and repeat business for profitable exit).
Without wishing to short-change the process, the most successful re-brands are all built on a foundation of knowledge, proceeding thus.
- Vision
- Culture
- Competition
- Climate
- Analysis
- Synthesis
- 'Brand Essence'
- 'Boiler Plate'
- Nomenclature
- Identity
- Brand architecture
- Positioning
- Stationery
- Literature
- Website
- Advertising
- Consistency
- Relevance
- Reevaluate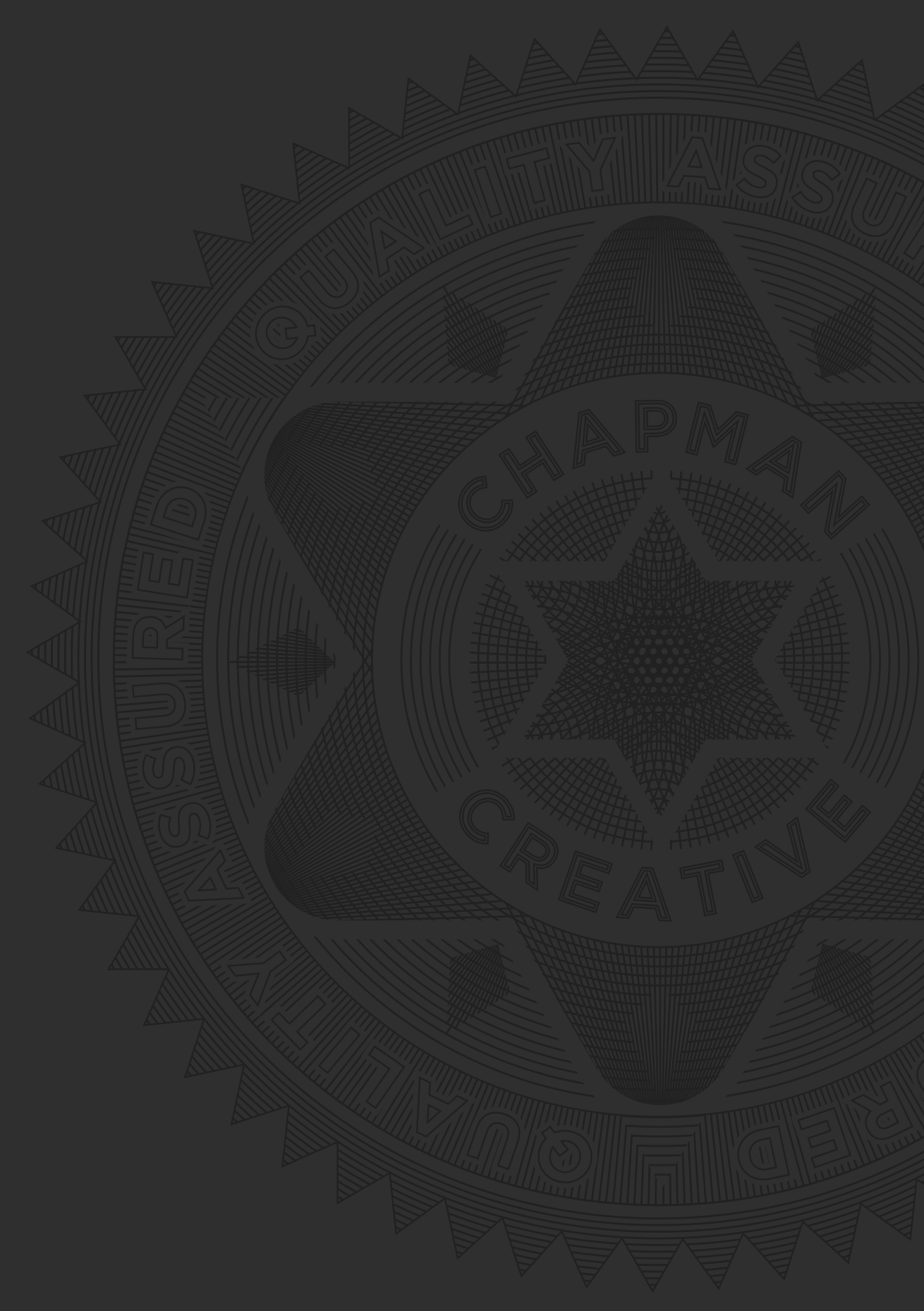 TOWNHOUSE DAIRY · CHURCH LANE · ARDINGLY · WEST SUSSEX · RH17 6UR | TELEPHONE: 01293 87 3355 E-MAIL: POST@CHAPMANCREATIVE.CO.UK
CHAPMANCREATIVE IS A TRADING STYLE OF CHAPMAN CONSULTING, A LIMITED COMPANY WHO'S BRANDS INCLUDE SIMPLY REPORTS, POSITIVE TELEVISION & PASSEPARTOUT TRAVEL FILMS